Box Set
Title: Heaven's Rejects Volume 1
Novels Included: Sins of the Father ~ Heaven Sent ~ Angels and Ashes
Series: Heaven's Rejects MC
Release Date:

 May 25, 2018
Cover Credits: Shauna Kruse ~ Michael Pacis ~ Reggie
Deanching
Join the Heaven's Rejects brotherhood with the first three books of the series bundled together for the first time.
Sins of the Father – Prequel Novella
Absolute power corrupts absolutely; it was a harsh lesson that my father learned too late. Now we're all going to burn for his mistakes.
Heaven Sent – HRMC #1
Can an angel with blood-covered wings and the devil himself resist temptation, or will they risk bringing hellfire down on everything that they love?
Angels and Ashes – HRMC #2
When Darcy Kyle sticks her nose in the club's business, Raze finds himself questioning his loyalty to his brother's memory. How can he resist an angel bathed in the ashes of the fallen?
Avelyn Paige is an international bestselling author. She resides in a sleepy little town in Indiana with her husband and three crazy pets. While she may be a Hoosier by birth, she is a Boilermaker by choice. Boiler Up!
Avelyn spends her days working as a cancer research scientist and her nights sipping moonshine while writing and book reviewing. She loves everything paranormal, Cajun culture, and wants to try tornado chasing as a hobby when she finally grows up. She just has to get over that pesky fear of thunderstorms first.
** 2017's Alphas of Danger Anthology we've raised $10,000 to 4 Paws for Ability! We've been able to sponsor a puppy pen and help not one but TWO families obtain their service dog for their child of need. Follow our journey on our Facebook page Once Upon An Alpha.
We are now BACK with Alphas of Seduction with ten bestselling authors and we hope you join us on the journey for 2018's Alphas of Seduction with ten never-been-told stories by ten bestselling authors**
COVER DESIGNER: COVER ME DARLING – MARISA-ROSE SHOR
PHOTOGRAPHER – K. KEETON DESIGNS
MODEL – ERIC JACOB
PROCEEDS OF SALES DONATED TO 4 PAWS FOR ABILITY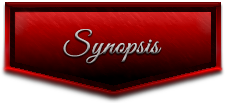 A glance. A touch. A word. And then it begins…
When an alpha falls in love, it's not just about the fire. It's the spark. The moment he's pushed to his limits by the person who will transform his life and his heart forever. He just doesn't know it yet…
The push. The pull. The possibilities…
The hottest heroes. Their greatest challenge. Nothing they've ever conquered will equal the ultimate quest of all–or the excitement of that journey. Nobody knows this better than twelve of your favorite romance fiction stars, bringing you their ultimate alpha males in short stories meant to make you smile, swoon, and celebrate the best part about falling in love…
The seduction.
Once Upon An Alpha along with 4 Paws for Ability, and these several bestselling authors, bring you this page turning, limited edition, anthology that's sure to keep you up well past your bed time and craving your own Alpha of Seduction.
Authors Contributing to Alphas of Seduction:
Victoria Blue
M. Clarke
Avery Flynn
Anissa Garcia
Jenna Jacob
Isabella LaPearl
Mickey Miller
Lauren Rowe
K.M. Scott
Sierra Simone
For more information about this nonprofit organization: http://4pawsforability.org/